Edison Lighthouse -
60's Hit recording stars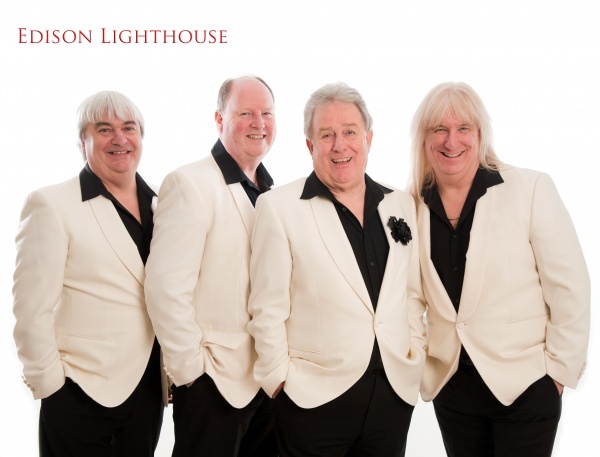 60's Hit recording stars
The Tony Macauley & Barry Mason composition Love Grows provided the first breakthrough for session singer Tony Burrows and Edison Lighthouse in 1970, selling 4.5 million copies worldwide. While Tony Burrows success continued with White Plains, Brotherhood of Man, and First Class, his original backing group toured briefly under the name Edison. Tony Macauley meanwhile retained the name Edison Lighthouse, and found another line-up for touring and recording.
Its up to you Petula provided a second hit in 1971, and this line-up maintained the success with live appearances entertaining audiences around the world and building a reputation for providing Top Class Entertainment. They have numerous accolades including being voted The Best 60s Band at the Butlins Festival of the 60s, which is the biggest event of its kind in the country.
The band performs at most of the UKs prestigious venues and holiday centres and has worked regularly for Cunard on the Q.E.2. Since the early 1970s the band has featured Brian Huggins, the bands lead vocalist and front-man, with Dick Judd on drums & vocals, Peter Butt on Bass Guitar & vocals and Pete Amos on Lead Guitar and vocals. The fact that Edison Lighthouse is still in demand as a live act is testimony of their ability to entertain and engage any audience.
Previous Page
Top