Kym Mazelle -
Live Vocal Performer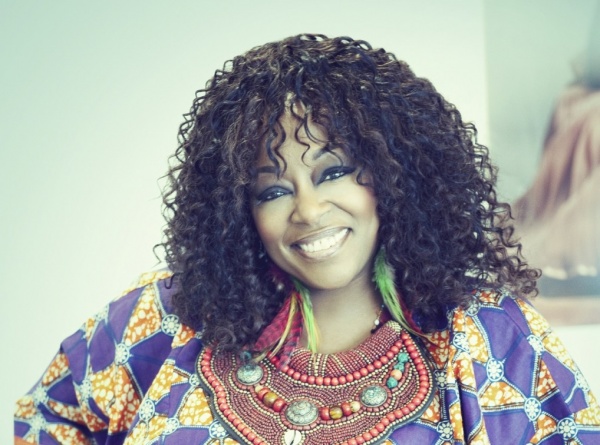 Live Vocal Performer
Raised in Gary, Indiana, Kym Mazelle grew up a mere stone's throw from The Jackson Family's recording studio and label. Though her route to stardom couldn't have been more different. Initially setting out to become a Diva!! Kym studied Opera at Mundelein College of Music in Chicago. Working in the Lyric Opera House Chicago, Kym quickly realized she would have to take a different path into music. "I wanted to be part of the creative process, performing as well as writing, and getting the crowd going with fun! And energy".
Shortly thereafter Kym was introduced to Marshall Jefferson fellow House Music Pioneer, yes Kym Mazelle is one the first female pioneers of House music, though not always credited for it, her early hits, and EMI/Worldwide 5 album major deal for $1 million dollars prove it. House music's first female artist to land a major International deal moved to Europe from the United States. With Her European album "Crazy" led to the release of Kym's US debut album Brilliant!! Which included collaborations with some of the leading DJ/producers C&C Music Factory, David Morales, Frankie Knuckle, Fatboy Slim, and Pete Tong.
Touring Europe her live performances were even more dynamic than the recordings and helped to establish a huge following to this date. Writing collaboration with Soul 2 Soul produced the worldwide Tour hit single which Kym appeared on their Vol. 2 1990 A New Decade album. Moving onto another collaboration with Simon Cowell produced 2 hit singles "Enough Is Enough" and "Give Me All Your Lovin". Kym scored another hit with her cover of "Young Hearts Run Free" produced by Nellee Hooper for the Grammy nominated Multi-Platinum Soundtrack to Baz Lurhman's "Romeo & Juliet" Since then Kym's powerful R&B vocals, coupled with her energetic style and great stage personality have established her amongst the pantheon of global Dance/Electronic/Pop Artists.
Previous Page
Top