Village Boys -
Village People tribute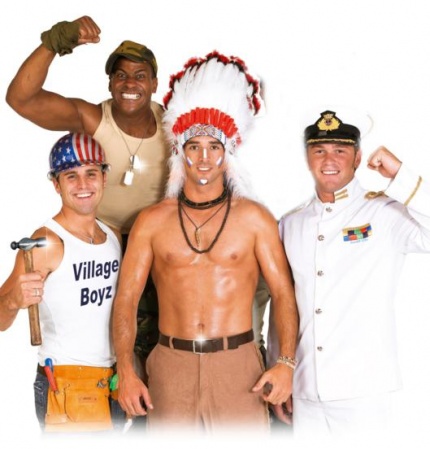 Village People tribute
The ultimate 70's party band, blending incredible choreography and fantastic vocals with authentic costumes to create this outstanding show. While the show is a tribute to the Village People performing their hits YMCA, In The Navy, Macho Man & Go West the band also perform the best hits of the 70's.
With five very fit and attractive young men oozing charisma all over the stage, they can get any audience on thier feet guarenteeing an entertaining show for everyone. Having over 5 years experience touring all over Europe and the UK and playing to crowds from 45 to 48,000 (Old Trafford) this band can cater for any venue.
They can play with a band but mostly play to mini disc which will be supplied. Despite their youth, each member of the band has years of experience performing live and touring the world, enabling them to deliver a high quality show with the professionalism that gave them the reliable reputation which they have sustained.
Previous Page
Top