The Beatles Experience -
Live Tribute Band Show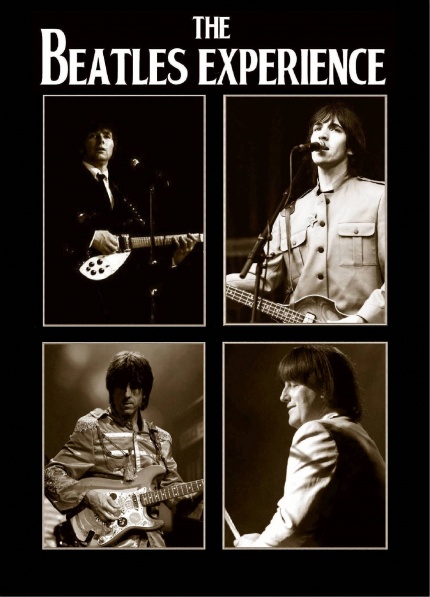 Live Tribute Band Show
Not only do they provide entertainment in the form of a Beatles show for, parties, weddings and corporate events but they take great care in making sure they have the authentic look and sound of the Beatles. The stage costumes are the exact same design and all the equipment is authentic and of the era of The Beatles including Vox amps, Ludwig drums, Rickenbacker and Gretch guitars and of course the famous Hofner violin bass.
Attention to detail is of prime importance to the band who have spent hours perfecting the art of the Beatles. Indeed Steve who plays 'Paul' taught himself to play left-handed which has greatly enhanced the look and feel of the show. But all this would be of little use if the show was tired and lacking in energy.
When the take to the stage from the word go they put in 100% effort. The songs are performed with all the enthusiasm and energy of the Beatles in the heyday of Beatlemania. They go all out to engage and enthral the audience so that they go away feeling exhilarated and thoroughly satisfied that they have just seen the closet thing to the Beatles live in concert.
Previous Page
Top