Killer Queen -
Queen Tribute Band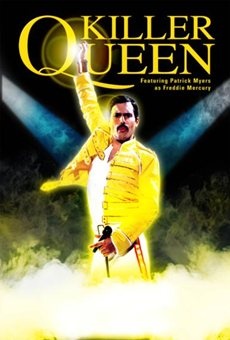 Queen Tribute Band
One of the longest running Queen tribute bands in the Industry, Killer Queen began by performing in 1993 at a London University, following in the footsteps of the real Queen who played their first shows there over 21 years ago. They became the first tribute band to have a show in the West End after their popularity secured them a residency in London's Strand Theatre, attracting Nationwide BBC coverage. As Killer Queen toured Europe and Russia in 1999 their reputition back home was soaring, they returned for an awards ceremony in Leicester Square, hosted by Suggs from Madness who announced that Killer Queen had won the award for 'Worldwide Best Tribute Band'.
The music of Queen has inspired generations all over the world and so recreating the wonders of their stage shows and live musical skills takes a certain level of skill and professionalism which Killer Queen dedicate themselves to maintaining. Killer Queen have performed in some of the biggest venues in the world such as Ahoy Stadium, Waverley Stadium and with some of the biggest names in the Industry including working with Roger Taylor and Brian May, they were selected to represent Queen in a restaged tribute LiveAid Concert held by Sir Bob Geldof to raise funds for the homeless.
Killer Queen scored their number one hit when they were asked to recreate Queen's harmonies for 'The Real Life' with Fatboy Slim in 2001. Killer Queen can offer a full scale arena production including a moving lighting rig, screens, Wembley '86 style podiums and gangways, stunning pyrotechnics and visuals.
Previous Page
Top