The New Honeycombs -
1960's Tribute Band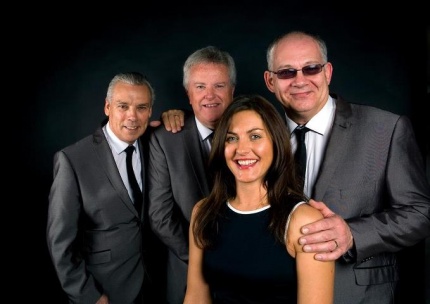 1960's Tribute Band
Performing not only the hits of 60's legends The Honeycombs but also recreating the hits of the era with a performance that brings the Swingin' Sixties to life. Each member of The New Honeycombs has toured with one of the founding members and are now currently on tour in their own right with The Rock Around The Sixties Theatre Tour. The current line up features Angela Rose on lead vocals who has been performing since she left school, Angela was lead singer with the 70's chart group Butterscotch for 8 years before joining The New Honeycombs.
Paul Bonner, the band leader, takes drums and lead vocals after performing for many years with 60's group Katch 22. John Quinn, lead guitar and lead vocals, formerly of 60's groups The Raiders and The Fourmost and has also worked with 60's hit maker "Twinkle". Bass guitarist Jeff Malin became a musician in 1963 when he joined The Beat Syndicate who supported The Rolling Stones, Tom Jones, Dusty Springfield to name a few.
The New Honeycombs have succeeded in producing an authentic 60's sound including four part harmony vocals and a caberet performance featuring old adverts from the 1960's, all coming together to produce an excellent live show not to be forgotten!
Previous Page
Top