Sam Fox -
80's Pop Sensation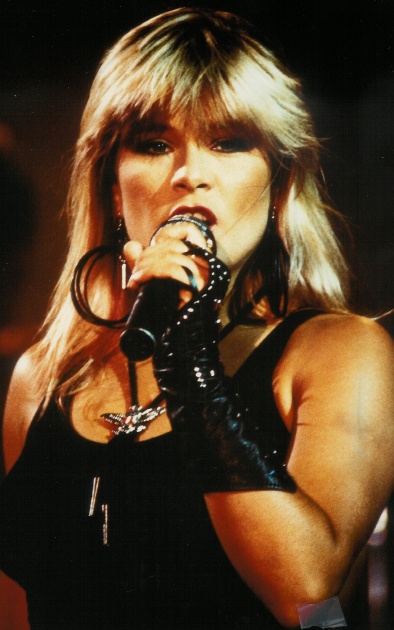 80's Pop Sensation
Music was Sam's first love and secured her first record deal aged 15, however she was whisked into the glamorous modelling world and her music career was put on hold. During the four year tenure of her extremely lucrative modelling contract, Samantha Fox literally became a household name in the UK overnight and became the nation's darling.
She gave up modelling aged 20 to concentrate on her music and released her first single in 1986, 'Touch Me' reached No 3 in the UK and No 4 in the USA. The single went on to amass a formidable array of Platinum, Gold and Silver awards and 24 discs honour these sales. Follow up 'Do Ya Do Ya (Wanna Please Me)' reached No. 10. The 'Touch Me' album and three others found Number One national chart positions in no less than 15 countries and Top 5's in numerous others including the USA. She has sold over 30 million records worldwide. During the 80's Sam was the most photographed British star, alongside Princess Diana and Margaret Thatcher.
Not since the Beatles has a British personality been so well known all over the world, across a complete cross section of age, sex, race and religion. Sam toured the world, barely stopping for breath and made a terrific impact with her live act, selling out halls of up to 30,000 capacities across Canada and America and touring Malaysia, Taiwan, Singapore and Korea. In Montreal she broke the box office record. In South America she had huge record sales and a sell out tour sponsored by Pepsi - 20,000 seat minimum.
In one year alone Sam played to over a million fans. Another year was spent in New York, VJ'ing for MTV (presenting pop promo video programmes on Music Television), acting in a sitcom and recording with top US producers.
Previous Page
Top